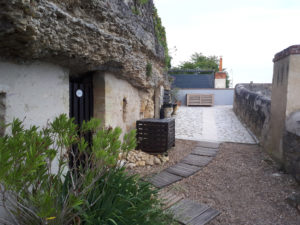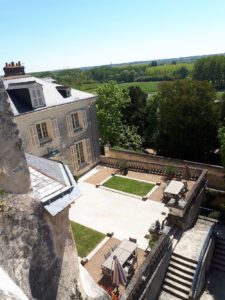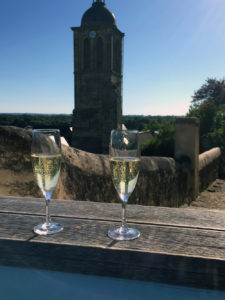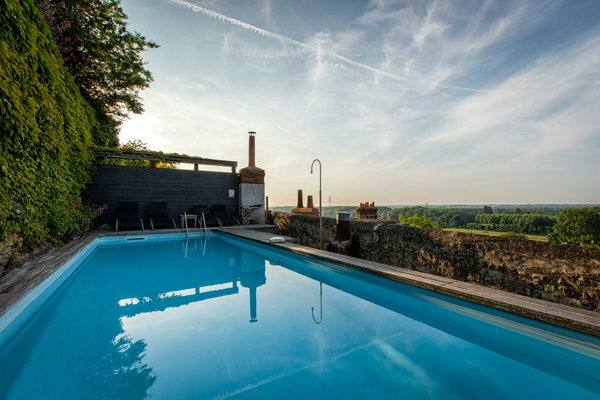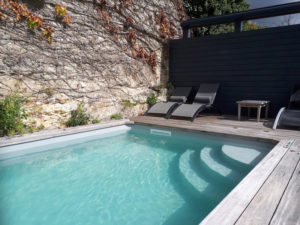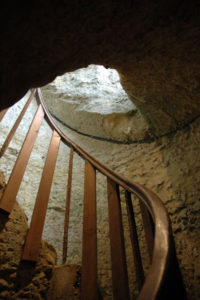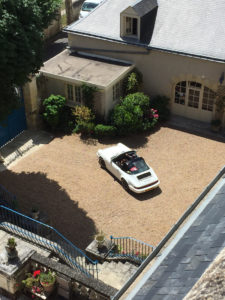 From the terrace of the main building, a cave-trail with steps dug directly in the rock gives you access to the hill above La Rochlière. Here at about 20 meters above the dépendance, you will find the outdoor pool of La Rochelière. The pool is open by nice weather between april and october. Our guests have free access to the pool.
There is a shower and toilets in one of the caves near the swimming pool and we ask kindly our customers to shower before getting in the pool.
There is a real Finnish sauna in another cave. Sauna can be booked for an extra fee of 40€ for two hours. If you book the sauna, you will have an extra set of towels (5 maximum).