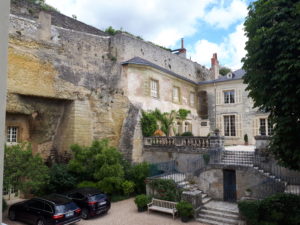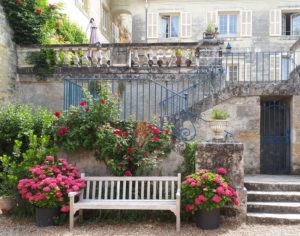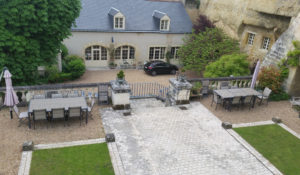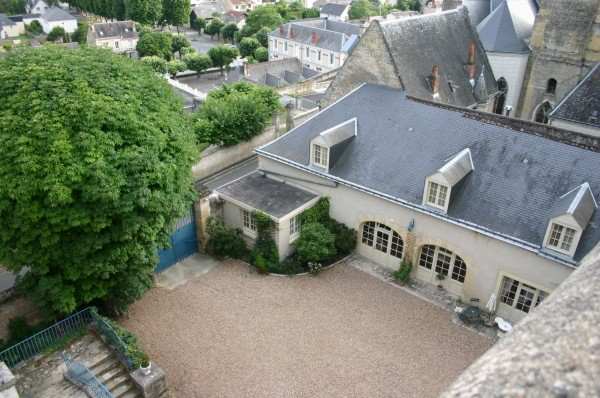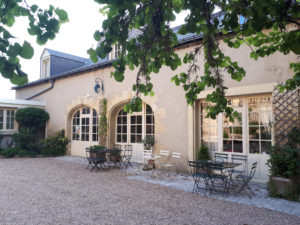 La Rochelière bed and breakfast has the highes ranking (four ears of corn) of the Gîtes de France organization and has been selected in the catalogue of "Charming bed and breakfasts". Our air-conditioned rooms are located in the "dépendance" which has probably been the stables of the presbytery of the village around the 1600s. Built on a hillside, there are many caves on the estate and one of them has been transformed as a guest room. A hallway dug directly in the rock gives access to the higher part of the estate where you can enjoy a beautiful view over the Loire Valley while enjoying our swimming pool.
The dépendance has a living-room dedicated to our guests. The living room has a television, a computer with internet connection, books and games, as well as touristic information about the region. A wireless WiFi network gives you internet access on your own devices all around the dependance, ask for your free login on arrival.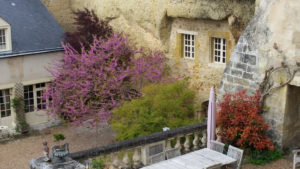 La Rochelière is located in the village of Vouvray just near the church. A small path nearby takes you directly to the wineyards above our bed and breakfast.